Welcome to JNC Study Abroad Platform, your entrance to a world of educational excellence and cultural exploration. As a leading educational organization established since 2011, we offer a wide range of university credit courses and immersive cultural experiences in flexible models to students worldwide. Whether you are seeking academic advancement, personal growth, or a transformative cultural adventure, JNC Study Abroad Platform is here to guide you every step of the way.
With over a decade of experience, JNC has cultivated partnerships with prestigious institutions worldwide, enabling us to curate an extensive selection of credit courses across diverse academic disciplines. From Business/Management, Economics/Finance, and Humanities and Social Sciences to History, Natural Sciences, Arts, Mathematics, and Languages and Literature, our array of courses is designed to meet the varied academic interests of students.
Flexibility is at the core of our educational approach. We understand that each student has unique preferences and commitments, which is why we offer various flexible models of study. Our programs are designed to accommodate different schedules and learning styles. With both online asynchronous courses and engaging on-site classes, you can tailor your learning experience to suit your needs and make the most of your time with JNC. Spring class
From March to April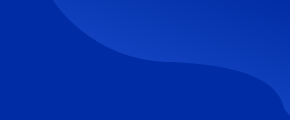 Summer class
From May to August Fall class
From September to November Winter class
December - February of the following year
Beyond the classroom, JNC Study Abroad Platform offers a rich cultural experience. We believe that true learning extends beyond textbooks, which is why we provide enriching opportunities for students and faculty to immerse themselves in the local culture and community. With studyabroad destinations among maior cities in the Asia Pacific, you will have the chance to engage with diverse perspectives, explore historical landmarks, and forge lifelong connections.
Our commitment to excellence extends to every aspect of your journey. Our experienced and dedicated support team is here to help you throughout your study abroad experience, ensuring your well-being, academic success, and personal growth. From pre-departure preparations to on-site assistance, we are with you every step of the way.
We welcome students and faculty from around the world to explore our programs, discover the transformative experiences we offer, and embark on a life-changing adventure with JNC Study Abroad Platform.
CONSULT A JNC ACADEMIC ADVISOR
Learn more about the course. The course is updated continuously